6 Celebrations of International Women's Day
On International Women's Day and throughout the following weekend, Cincinnati made it known that women damn well deserve to be celebrated. We sent our team to events all over the city to capture the wealth of art, education, generosity, music, and – it wouldn't be a Cincinnati celebration without it – beer.
Listermann Brewing Company
Reporting and photography by Sandra Okot-Kotber.
Listermann Brewing Company was filled to the brim all evening with women, children, and men. Live screen printing and the Sassy Snaps PhotoBooth kept folks entertained between bottles of beer. The evening served as the release of three different female-brewed farmhouse ales, with proceeds benefiting Women Helping Women (WHW). And yes, the dope artwork was woman-made, too. All told, the 2018 Brewers Philanthropy Award Winners raised over $665 for WHW.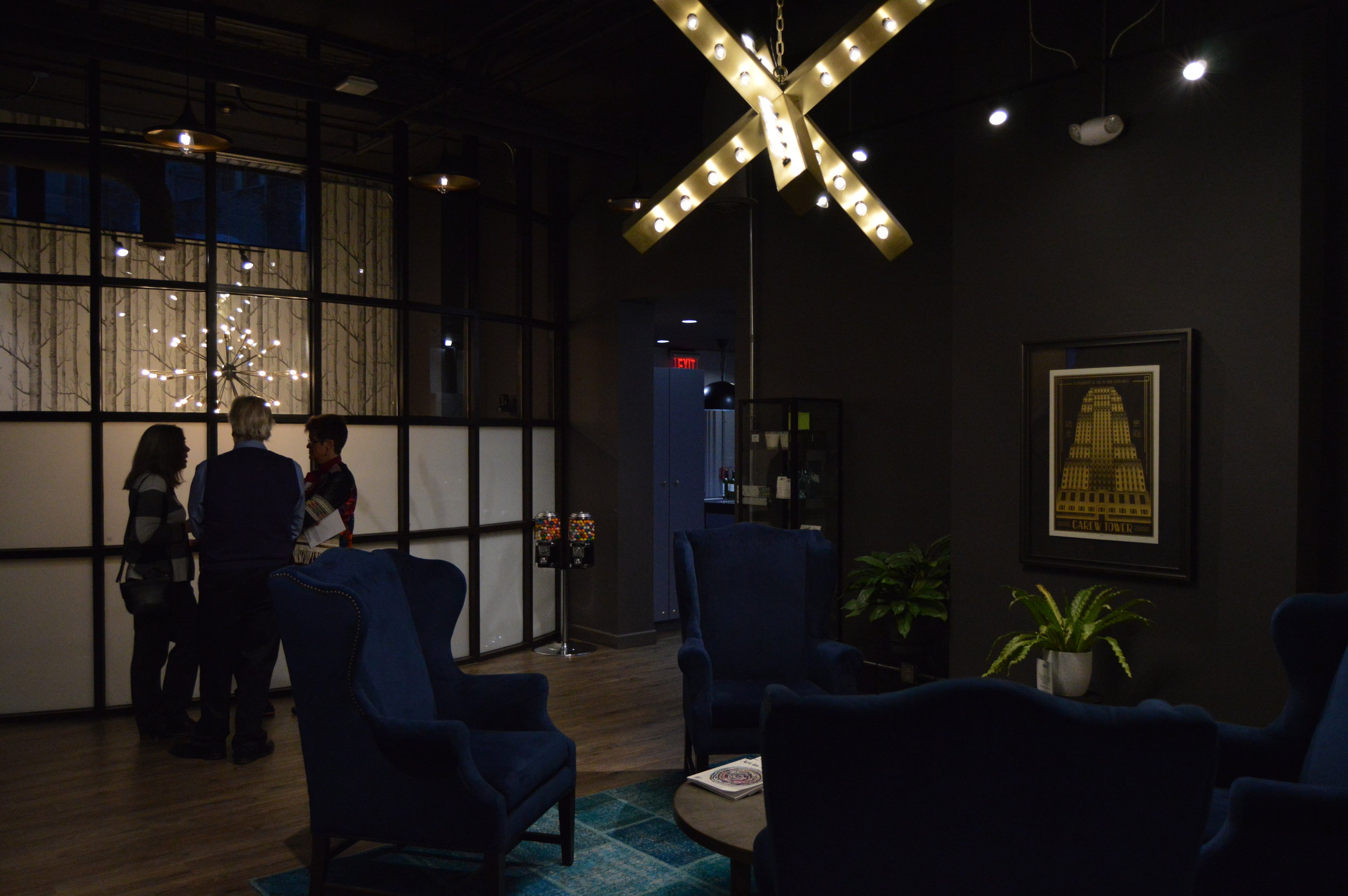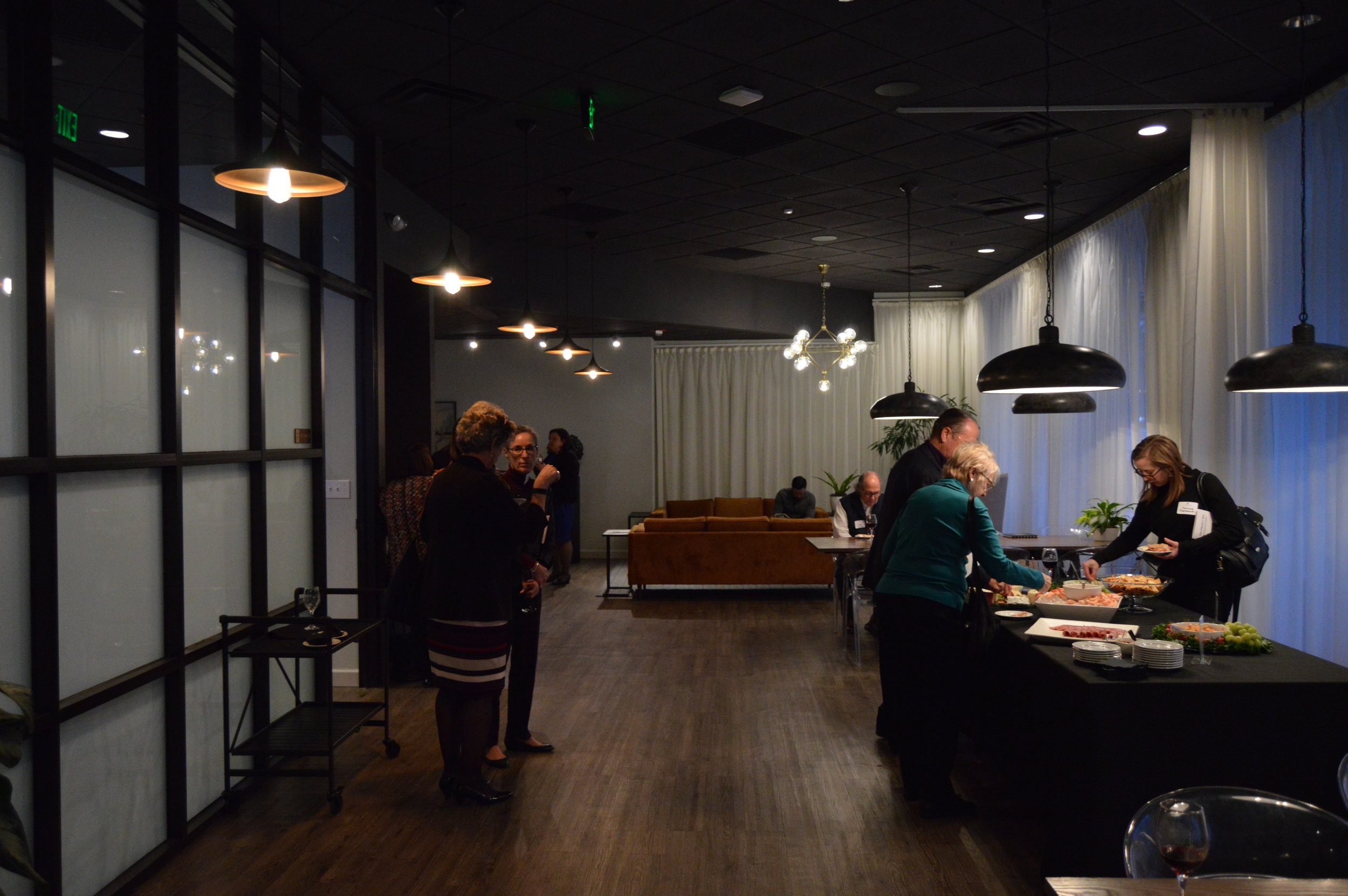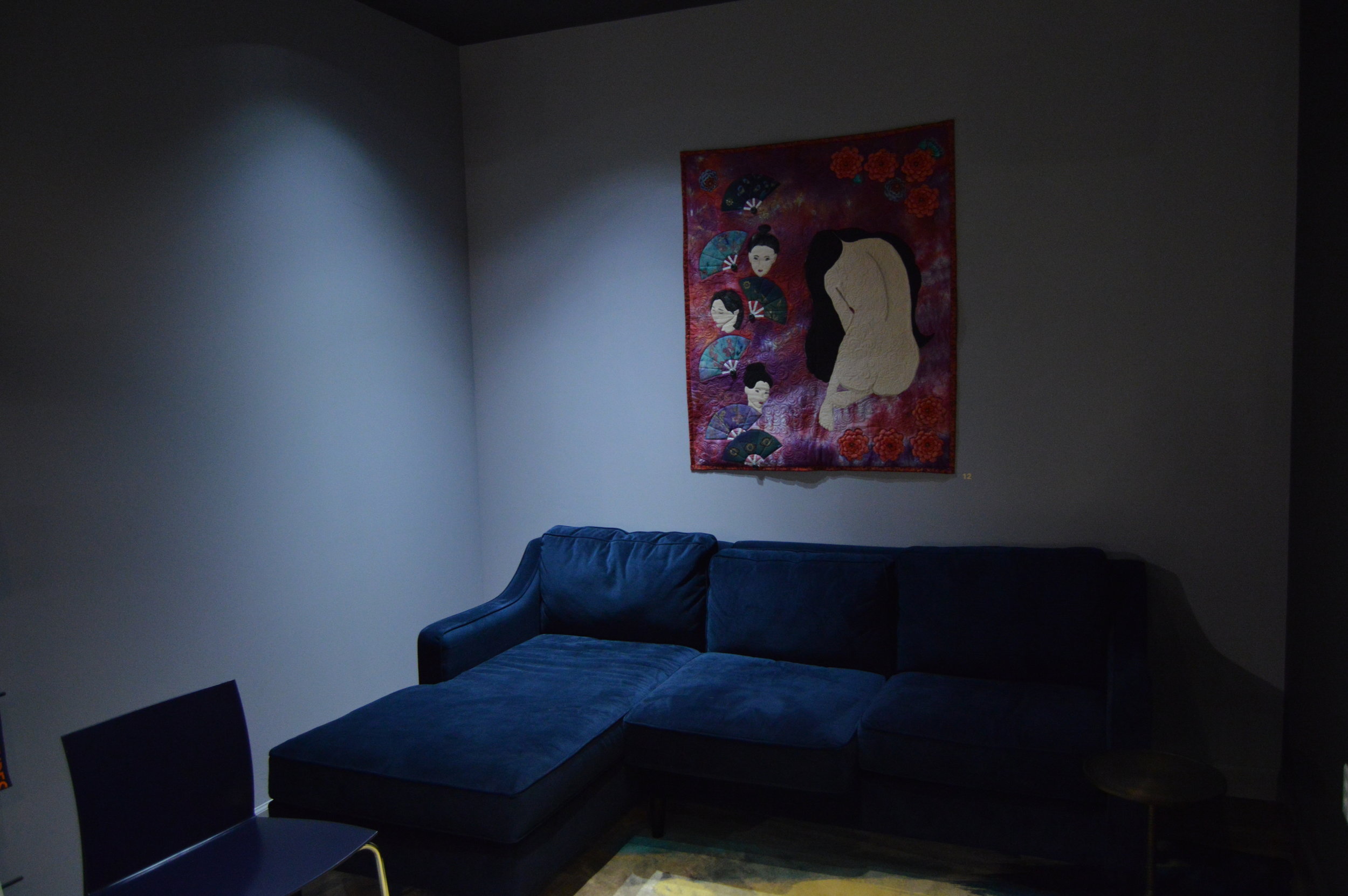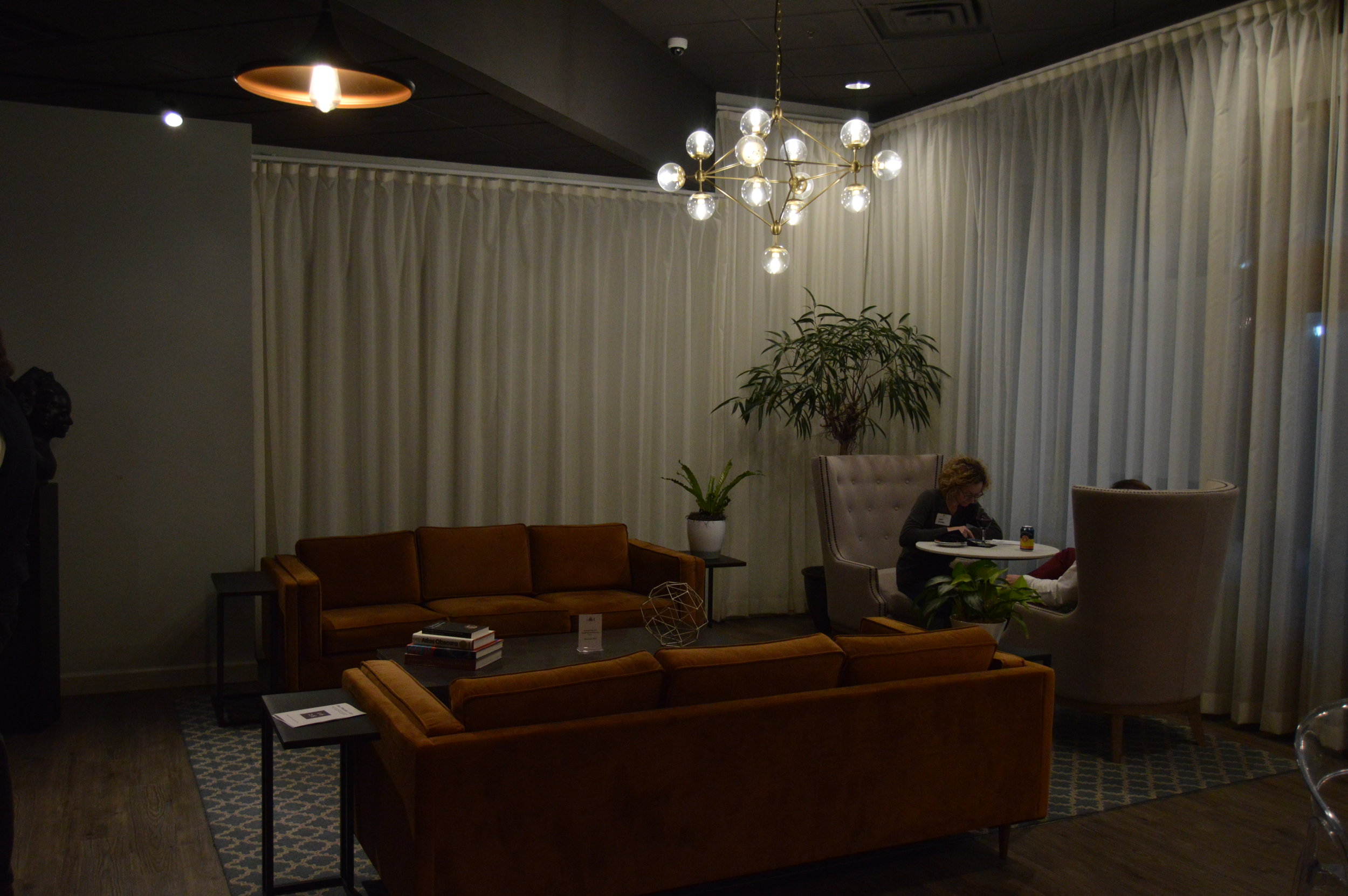 1628 Ltd.'s The Pieces I Am
Reporting by Justine Daley. Photography Heather Willins.
1628 Ltd., a woman-owned co-working space, invited the public to view their spring exhibition, The Pieces I Am: Artwork from the Sara M. and Michelle Vance Waddell Private Collection. The exhibition celebrates the diversity of the female artistic voice, including local, national, and international works of art.
We got the chance to talk with Tamara Schwarting, CEO of 1628, about the collection. After leaving her career at Procter & Gamble and starting a consulting company, Schwarting realized that there weren't many good options for a professional environment where she could work and meet with clients. Within a year, she solved her problem by starting 1628. Always an art lover, she knew that she also wanted the space to host exhibitions, like the one being featured that night.
Tell us more about how this exhibition came to life.
Private collectors love for their art to be shown, and this collection is of primarily women artists. We worked with Sara to pick art that is not only representative of local artists, but nationally and internationally. We wanted to make sure the show was diverse as well as we wanted to be able to show art that hadn't been shown locally before.
What is your favorite piece of this collection?
2068 Susans. Pat Renick, the artist, was a professor at DAAP for over 30 years.
Do you have any advice for local female entrepreneurs?
The million dollar question! Follow your passion, because if you're really following something that inspires you and brings you joy, it will allow you to go through the rough patches, because it is not an easy road.
We also had a chance to meet the collectors, Sara M. and Michelle Vance Waddell, and speak with Sara about her passion for women artists.
Why was it important to you to collect woman-made art?
I started collecting art in 2000, and just in the last seven years focused on women artists because women artists are not thought of in the same regard as men: They don't make as much; galleries don't represent them like they do for men, so I wanted a way to right a wrong.
Cintrifuse's Building a SHEcosystem
Reporting Aurore Fournier. Photography by Aurore Fournier and Chelsie Walter.
Cintrifuse hosted "Building a SHEcosystem" at Union Hall, featuring a panel of badass Cincinnati ladies and a fireside chat with Shellye Archambeau, CEO of MetricStream. Councilwoman Tamaya Dennard; Johnna Reeder, president and CEO at REDI Cincinnati; and Gloria Ware, JumpStart; sat on the panel, moderated by Barb Lee, executive producer at Point Made Films.
Reeder said remaining authentic has been her biggest challenge as an empowered woman. Dennard, as she often does, quoted Shirley Chisholm when asked about her biggest influences: "If you can't support me, get out of my way." Ware said if she could give some advice to her younger self, she'd say, "Know your worth and be willing to fight for it."
Archambeau echoed the thought as she chatted with Cintrifuse CEO Wendy Lea: "It's important to know what you're worth, because odds are 95% of you are underpaid." She added that there is no such thing as work-life balance; you simply have to define what you need to build an integrated life.
Ten Thousand Villages
Reporting and photography by Liz Rosevear.
Ten Thousand Villages really put the "International" in International Women's Day this year, celebrating on Sunday, March 12. As O'Bryonville residents strolled along Madison Road running their Sunday errands, roughly 30 community members gathered in the small space of Ten Thousand Villages to learn more about women helping women around the world. The event included three guest speakers: Drew Gates, executive director of Ten Thousand Villages in Cincinnati; Rachel Kemper of Dining for Women; and Kelly Dolan, representing the Freeset USA Cincinnati location.
A plethora of delicious food and drinks were available, including Women's Bean Project black bean soup and Listermann Brewing Company's Riveting Rosie Farmhouse Ale.
Donning his "Real Men Empower Women" T-shirt, Drew Gates spoke first about the women being impacted by the work of Ten Thousand Villages. He showed a video about a group of women artisans in Bangladesh repurposing saris into new products. Through the sales of these purses, scarves, and baskets, the women are able to earn a safe income. The second video Drew shared showed the Bombolulu Workshops in Kenya, workshops that employ disabled men and women in the community and economically and socially empower them to support themselves.
Key points:
More than 60% of Ten Thousand Villages artisans are women.

Fair Trade does not speak for women or makes choices for them; instead, Fair Trade gives women a path to claim their own voices.

Edna Byler created Ten Thousand Villages over 70 years ago. Her most famous quote: "I'm just a woman trying to help other women."
The next speaker was Rachel Kemper of Dining for Women, a global giving circle that aims to educate women and promote that act of giving to empower women and children across the world. Chapters are organized in cities across the country, and women in those chapters meet throughout the year. Instead of dining out, each woman brings a potluck dish and the money that would have been used to dine out is then collected and donated to a global project or organization in need. Dining for Women raised $1,549,541 in 2016 through monthly chapter donations.
The final speaker was Kelly Dolan of Freeset USA. Freeset is in the business of Fair Trade and gives women in India economic opportunities through employment that they typically would not find otherwise. Freeset creates scarves, custom T-shirts, bangles, and bags made of recycled saris.
Key points:
Calcutta is one of the largest red light districts in the world.

About 11,000 young women and men are stuck in the sex trade industry in Calcutta.

Freeset has now expanded beyond Calcutta to offer employment in the regions surrounding Calcutta.

Through Freeset, women are able to pay their way out of the sex trade industry and return home to create a system of change in their communities.
After the speakers, attendees mingled and browsed the many beautiful products made by women that are available in the Ten Thousand Villages store. If you're interested in learning more about the mission of Ten Thousand Villages or want to do a little shopping, you can visit any of their three Cincinnati locations: O'Bryonville, Harper's Point, or Liberty Center.
Thrivent Financial's Fierce, Fem & Fab
Reporting by Kiersten Feuchter. Photography by Chelsie Walter.
Susan Bennett of Thrivent Financial hosted "Fierce, Fem & Fab," an evening at the Clippard Family YMCA in Colerain Township. Bennett spoke on how as many as 9 in 10 women will be solely responsible for their finances at some point in their lifetime – meaning we can't afford to take a backseat when it comes to managing our money. Thrivent is nonprofit, Christian group of financial advisors dedicated to using money as a tool to make a difference.
The group then got a quick introduction to jiu jitzu-based self-defense with a group of detectives from the Colerain Township Police Department, learning that it's all about leverage and thinking smarter than your opponent. We cooled down with a yoga session and went home happy with bags full of goodies from local businesses: Listermann brews, treats from For Goodness Bakes, soap from Curious Concoctions, handmade lotion from Heartfelt Tidbits, and more.